In Generating Inbound Leads - Part Two, I provided an overview of how to Generate Leads and Lead generation Marketing. Now, let's go into depth on these and talk about a few others.
Content
Content is a great way to guide users to a landing page. Typically, you create content to offer visitors useful, free information. You can include CTAs anywhere in your content — inline, bottom-of-post, in the hero, or even on the side panel. The more delighted a visitor is with your content, the more likely they are to click your call-to-action and move onto your landing page.

Email
Email is a great place to reach the people who already know your brand and product or service. It's much easier to ask them to take an action since they've previously subscribed to your list. Emails tend to be a bit cluttered, so use CTAs that have a compelling copy.
Ads and Retargeting
The sole purpose of an ad is to get people to take an action. Otherwise, why spend the money? If you want people to convert, be sure that your landing page and offer match exactly what is promised in the ad, and that the action you want users to take is clear.
Blog
The great thing about using your blog posts to promote an offer is that you can tailor the entire piece to the end goal. So, if your offer is an instructional video on setting up Google Search Console, then you can write a blog post about how to select your marketing metrics … which would make your CTA highly relevant and easy to click.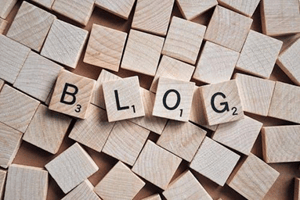 Social Media
Social media platforms make it easy to guide your followers to take action, from the swipe up option on Instagram stories to Facebook bio links to bitly URLs on Twitter. You can also promote your offerings on your social posts and include a call-to-action in your caption.
Product Trials
You can break down a lot of barriers to a sale by offering trials of your product or service. Once a prospect is using your product, you can entice them with added offers or resources to encourage them to buy. Another good practice is to include your branding in your free versions so you can capture other potential customers, too.
Well there you have it. That's the end of my three part blog series on Generating Inbound Leads. Please feel free to reach out to me if there is anything that you'd like for me to explain in more detail.
I hope to hear from you soon!