During this year's CRM Conference, I had the opportunity to network with a number of external Sugar customers and prospects, and also speak with some of our local customers. User Adoption was a common theme in these conversations.
What was even more interesting was that some organisations had been CRM users for some years, yet they still struggled with getting their salespeople and marketing teams to maintain quality information in the CRM.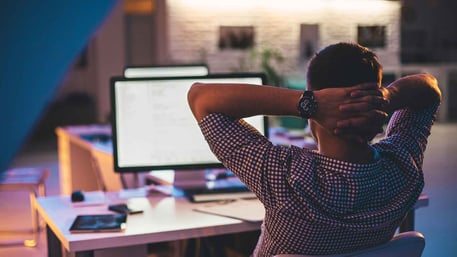 Key issues raised by managers included:
"users aren't using the system as often as we'd like them to"
Salespeople had a different view:
"we have to input so much data" "it's just a reporting tool for management."
The issues raised by Management are directly due to the challenges faced by the Salespeople. Most of these issues can be easily avoided or can be resolved with a little perseverance. Here are a few items your organisation should focus on:
Business Alignment – This may be self-evident, but too often strategic objectives haven't even been clearly defined, let alone articulated to employees. This is an important step to ensure the business understands what its objectives are, the outcomes it is aiming for and how its employees will support those initiatives.
Process Simplification & Automation - Employees will interact with the system, so it is important that they are consulted during process design. Keep initial designs as simple as you can; capture the few core fields you really need, rather than hundreds you won't use, and that make it hard to use. Review your processes from time to time as your business changes. Ask some important questions, for example, Will this help my sales reps, and our operations? Will this improve our customer service? What data do we really need, i.e. are prepared to pay to have? What processes can we automate with workflows?
Check out our other blog on How automation and data input drives user adoption!
Performance and Measurement – You've deployed a CRM to meet business objectives, so make sure you set your KPIs (Key Performance Indicators) for your deployment project and your ongoing system use upfront. Jason Gerard – Executive Director from JPMorganChase, stated that they should be your guide throughout the project. If you're not measuring and monitoring your results, you don't know how successful your implementation has been. In addition, your employees will want to how they'll be measured and what they need to report on. Clearly defined goals will go a long way towards reaching success.
Communication – The business should think about how it's going to communicate its objectives. KPIs, plans and progress to its stakeholders, and how regular that communication will be. Your staff will need to understand why and how the solution will affect their work – what is the benefit to them and the business. Make sure the message is delivered consistently throughout the implementation process. Also, if any changes or upgrades are to take place, take these as opportunities to re-communicate your key messages.
Training – Training is so important it should not be seen as a one-off event. Training should be provided both by job role and by process, and while an early sample can be useful, most training should be conducted as close to go-live as possible. Your employees will need to understand how to use the solution, and how not to use it. Even after the solution is well embedded, scheduled refresher or extension sessions are recommended.
I hope I've given you some ideas on how to improve your user adoption and get more value out of your CRM.
These ideas require investment in time, effort and money. There is no one quick fix, but with the right plan, you can achieve the right result without breaking the bank.
Learn about the 9 Must-Have CRM Features
At OSS Group, our CX and Marketing Automation team specialises in identifying key business stakeholders, identifying business drivers, delivering to these drivers and tracing the delivered system outcomes back to your objectives. By using our robust Project and Change Management practices, we deliver your primary outcomes the first time. We work with you to make further gains as your organisation evolves and develops a greater understanding of how it can use its CRM, to deepen its customer relationships and insights that grow both sales and loyalty.
Regards,
Dominik Firsow - Account Manager