What is HubSpot?
HubSpot is a Software-as-a-Service technology platform to help businesses drive their Inbound marketing and sales. This business software application helps companies attract visitors, convert leads, and close customers, through the use tool, such as Marketing Automation, Customer Relationship Management, Service Management to name a few.
Grow Better with HubSpot CRM: A suite of software that helps your business grow better by integrating every team's tools, data, and processes.
Services Hub: Customer service tools to help you connect with customers, exceed their expectations, and turn them into promoters that grow your business.
Sales Hub (Processes/Workflows): Time-saving tools that give you deeper insights into your prospects, automate busy work, and help you close more deals faster.
Marketing Hub (Automation): All-in-one inbound marketing software that has everything you need to get found, engage new people, and nurture them into leads that sales will love.
So, What is Inbound?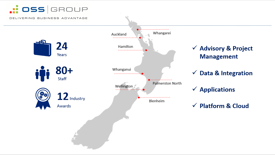 Inbound methodology is about pulling people in by offering value, and aligning your content with their interests.
It's about understanding what people's problems and challenges are, and helping them solve them. It's about creating delightful experiences that turn ambivalent customers into enthusiastic promoters.
To create relationships that last and customers who stay, every customer-facing team needs to focus on how to attract, engage, and delight people.
Why you should consider HubSpot for your business
There are many different customers, due to different demographics and they are utilising various sources of information. They are influenced by different channels, technology, social trends and a lack of customer understanding makes it difficult for us to meet the needs of our prospects effectively.

If we don't meet those needs, our customers will go elsewhere. Customers are less loyal and far less trusting than they used to be and social media has given them the power to rethink their purchase decisions. So, if we don't understand them how can we possibly deliver the types of experiences they expect?

We must better align ourselves to meet the needs of our buyers. As such, we are looking for new ways to improve our internal processes and implement new technology solutions, like CRM and Marketing Automation tools to better service these buyers.

The N.Z business Guide to CRM

Raise your hand if you've ever used an Excel spreadsheet to keep track of your new business program. Although we do love spreadsheets, we know that approach won't keep you afloat for long. n this day and age, using a customer relationship management tool (CRM) effectively can be instrumental in helping your business grow.

How CRM data integration and automation drives user adoption

Resistance to change can manifest itself in many ways. One of the most widely heard objections is the input of customer data for no perceived value. Automation of data input and targeted views into this data reverse this motivation and help with buy-in at all levels of your organisation