SugarCRM

Make Every Customer Relationship Extraordinary with BusApps and SugarCRM
Sugar CRM enables businesses to create extraordinary customer relationships with the most innovative, flexible and affordable CRM solution on the market.
The company places the individual at the centre of its solution, coordinating the actions of customer-facing employees and empowering them with the right information at the right time to transform the customer experience.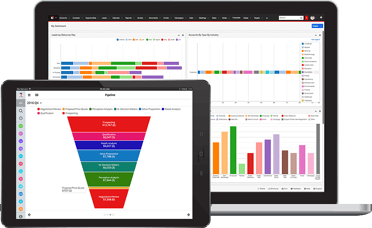 Business Applications and Integrations Ltd (an OSS Group company) are a SugarCRM Advanced Partner, which means that we have a proven record in delivering value to our Clients using SugarCRM Certified consultants.
Our staff are Sugar Certified Professionals who have delivered top quality results to clients like Tru-Test Ltd, Certus Solutions Ltd, The New Zealand Institute for Plant & Food Research Ltd, AMS Group Ltd, and Lockwood Building Ltd.
Learn more about the 4 key benefits of a CRM