Now that we understand how lead generation fits into the whole inbound marketing methodology, let's walk through the steps of the lead generation process.

First, a visitor discovers your business through one of your marketing channels, such as your website, blog, or social media page.
How to Generate Leads

That visitor then clicks on your call-to-action (CTA) — an image, button, or message that encourages website visitors to take some sort of action.

The CTA takes your visitor to a landing page, which is a web page that is designed to capture lead information in exchange for an offer.

An offer is the content or something of value that's being "offered" on the landing page, like an ebook, a course, or a template. The offer must have enough perceived value to a visitor to merit providing their personal information in exchange for access to it.

The form on your landing page consists of a series of fields (like in our example above) that collect information in exchange for the offer. Forms are typically hosted on landing pages, although they can technically be embedded anywhere on your site. Once a visitor fills this out — voila! — you have a new lead! (That is, as long as you're following lead-capture form best practices.)
Lead Generation Marketing
Once you put all these elements together, you can use your various promotional channels to drive traffic to your landing page to start generating leads.

But what channels should you use to promote your landing page? Let's talk about the front-end of lead generation — lead gen marketing.

If you're a visual learner, this chart shows the flow from promotional marketing channels to a generated lead.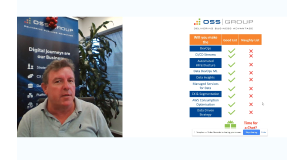 There are even more channels you can use to get visitors to become leads. But I'm going to save these for later. Look out for my next blog were I go into depth on these and talk about a few others.
Talk soon!