Partners
Principal Partners

Talend is the leading open source integration software provider to data-driven enterprises. On-site or to cloud, streaming or batch, data or application integration, Talend connects at big data scale, faster and at lower cost than its competitors.

OSS Group is pleased to partner with Cloudera to round-out our enterprise-class data management offerings. Cloudera is the enterprise grade platform for managing Big Data environments with a robust suite of high-performance tools for managing all aspects of Big Data, including deployment, operations & analytics.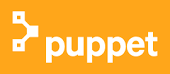 Puppet creates industry standards for managing infrastructure as code. And they didn't stop there. Their product portfolio has grown to help organisations automate across their entire software delivery lifecycle. Today more than 40,000 organisations — including some of NZ's largest brand organsiations use Puppet's products to deliver better software, faster.

Mashape make it easy to distribute, monetize, manage, analyze and consume APIs. Mashape is building world-class tools for the HTTP layer, driven by a passionate community of developers from all over the world. Mashape are the creators of Kong, the open-source high performance API Gateway and microservice management layer, its Developer portal, and the Analytics Platform for APIs, microservices and "serverless" software.

Sugar is a complete CRM solution that automates your core sales, customer service and marketing processes, with a focus on the individual. Users get powerful functionality they'll actually want to use, driving higher adoption and greater business insights.

TrustSphere solutions provide a complete set of Relationship Analytics from your communication systems, like email and voice and making it available in your CRM. Even for users who don't have CRM access, due to license costs, TrustSphere enables your team to see who communicated with your customer, how and when.